School is on today. However, we will be dismissing at 1:00pm in anticipation of the forecasted high winds and snow heading our way. Leland MS & HS will be running the 1:00 dismissal bell schedule for BDay. All after school activities are cancelled. This includes the STEM Workshop, JH girls basketball practice, HS boys game at Midland, and the 2019-2020 Course Selection Night. Once those are rescheduled, we will post those dates.

Wed. February 6th: Leland School will start at 10:00 am today due to the icy road conditions. Buses will be on a 2-hour delay pick up schedule. JH and HS students will report to their 2nd hour classes, today is a B day in the building. Elementary students will head directly to their classrooms. Breakfast will not be served. Please use caution and be safe.

Leland School is currently experiencing troubles with phone lines. This issue resides with our local phone provider. They have been notified, but until the issue is resolved calls may not get through to us. Thank you for your patience.

Due to the extreme weather conditions Leland School will be closed Tuesday, January 29 through Thursday, January 31. School will resume Friday, February 1. Extracurricular activities will be posted daily. Please stay warm and be safe through these very dangerous temperatures.

Leland Schools will be closed on Monday, January 28th due to the impending severe weather that will be impacting our area late tonight through tomorrow. Monday morning's commute is considered to be treacherous with several inches of snow followed by blowing and drifting snow and rain, possibly freezing on roadways. If you have to be out tomorrow please be safe and take all necessary precautions. As always, the safety of our staff and students is our main priority. Extracurricular activities will be posted on social media tomorrow. Thank you

Due to the extent of the road conditions, Leland School will be closed today, Wednesday, January 23. The decision for all extra curricular activities will be posted later. Thank you and be safe if you have to go out.

ALERT — School will be closed tomorrow, Monday, November 26th due to extreme weather conditions. Extra curricular activities will also be canceled. Be safe and stay warm!

School will be closed tomorrow, Monday, November 26th due to extreme weather conditions. Extra curricular activities will also be canceled. Be safe and stay warm!

Show your Leland Spirit! Vinyl decals are now on sale, created by Mr. Bland's Into to Industrial Tech class. For custom decals, contact
cbland@leland1.org
.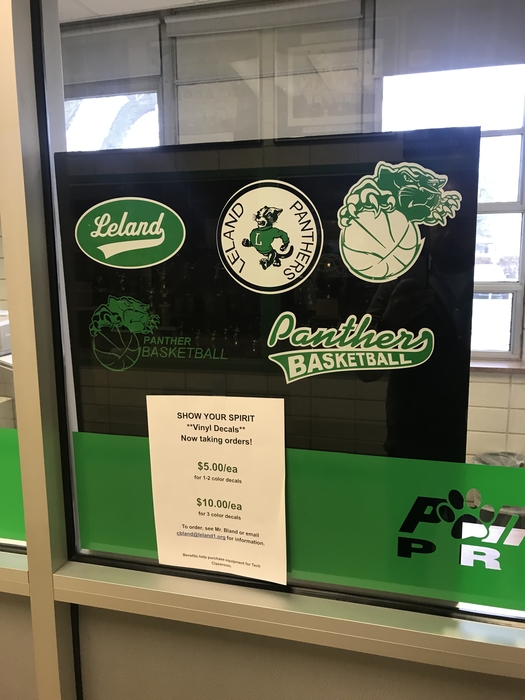 Hello Panther Community, Leland School is excited to offer an after-school enrichment program for students who might need a little extra assistance on their course work. Each week on Monday, Tuesday and Thursday Leland staff will be available until 3:45. Students can spend time getting some guided assistance on class assignments or additional instruction in areas of need. There will be 2 different sessions that are always available. One will be for K-5 students while the other will be for 6-12 students. If you are interested in having your child attend this additional support, all you have to do is mention that they will be attending the after-school program on our new pickup patrol system (K-5) or call the office staff (6-12). If your child is on a regularly scheduled bus route, that is no problem. The district is providing additional transportation after the 3:45 program and students will be dropped off at their regular after school location. We really hope the addition of this program can help all of our students and families. We look forward hosting this support. If you have any questions or concerns don't hesitate to contact me by email or phone.
cbickel@leland1.org
-- Chris Bickel Principal, Leland CUSD 1 815-495-3231

Attention: Due to unforeseen circumstances with the Frontier phone network, our phone lines are down. Sorry for the inconvenience!

Leland CUSD#1 is excited to introduce our new school website and app for your smartphone! Go to your App Store and search Leland CUSD#1 and download to help you stay current with school news. Our app allows you to view our calendar of events, school lunch menus, athletic schedules and results, easy staff communication, and view updates from our social media accounts all in one place! Download now to show your panther pride!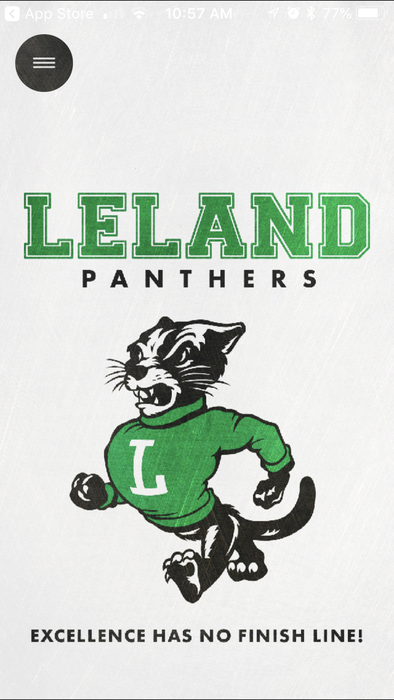 Huge panther shout out to the high school student council! They came in to help with some service projects around the school. They all look ready and excited for the 18-19 school year. Thanks student council!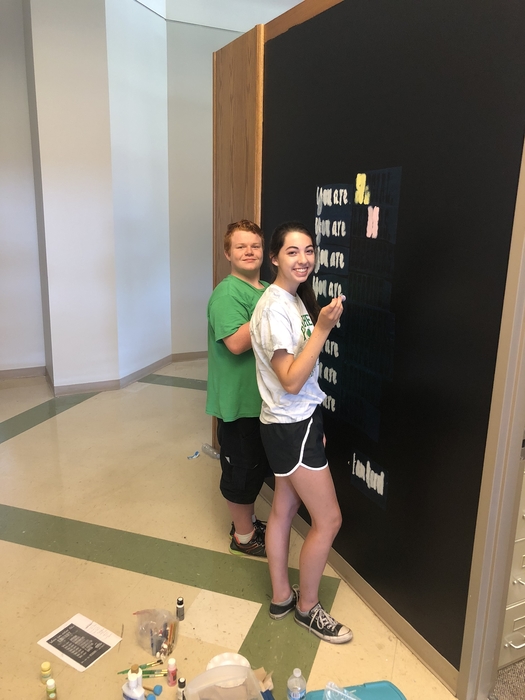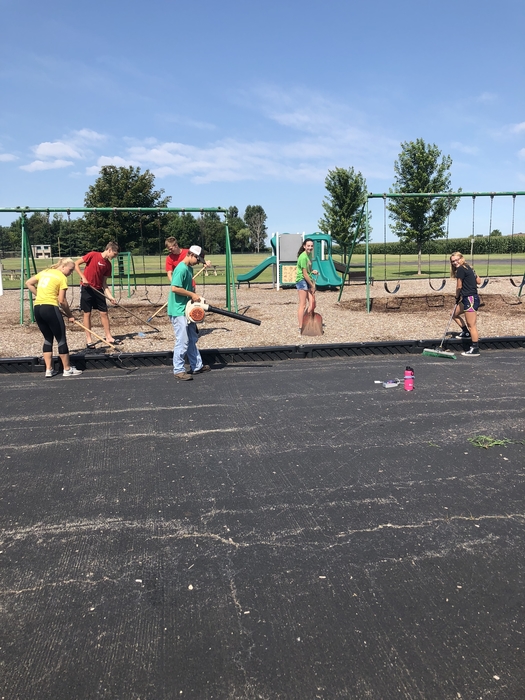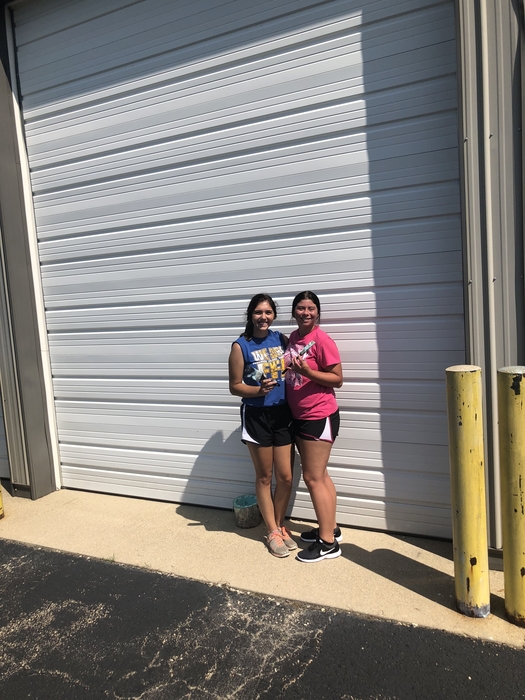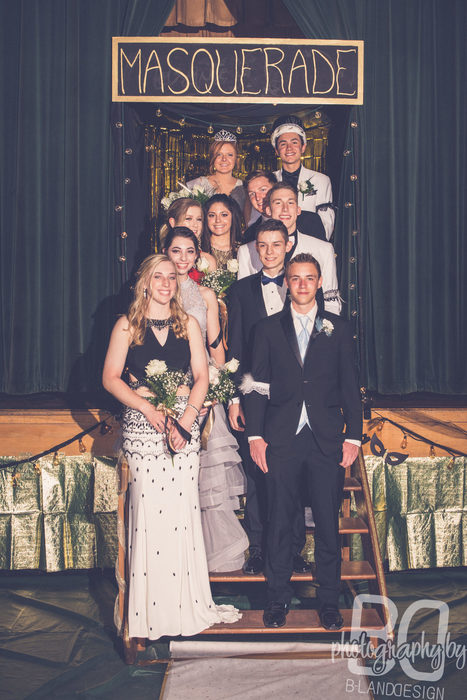 Congratulations to Carisma Schoen (HS), Alexander Todd (MS) and Macey Kinney (ES) on your Student of the Month awards! Way to GO!