A few scheduling announcements: MS girls (7th grade) basketball tournament in Paw Paw has been cancelled for tomorrow (no make-up date announced yet); 6-8th grade Winter Formal Dance in Earlville tomorrow has been cancelled (make up date 1/25/20); HS Boys basketball at Hiawatha is still ON tonight: bus time 4:30; GAME TIME: 5:30 (**time change). Thank you - stay posted for any other weather-related changes.

YMCA local fitness classes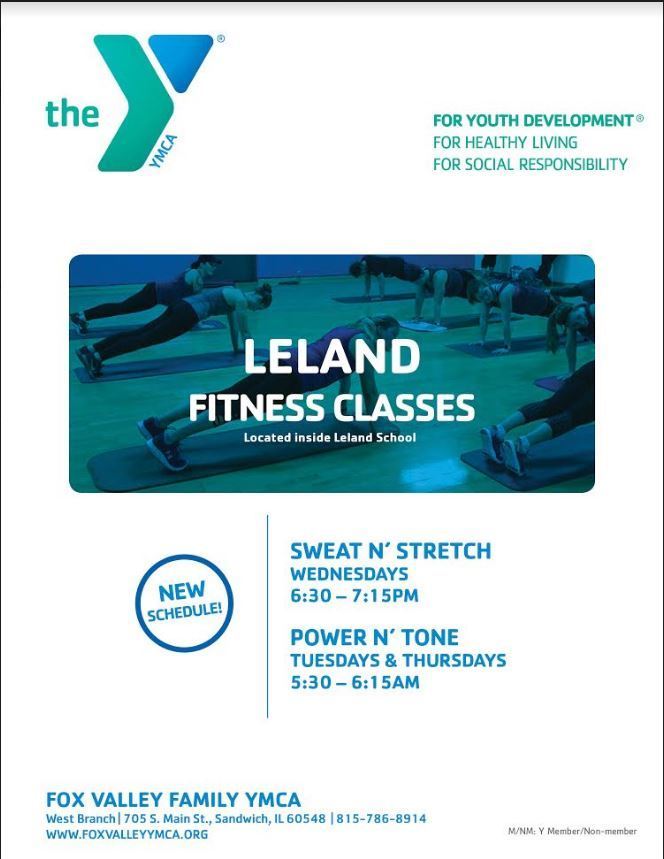 Congratulations Jim Spring! Leland School is beyond proud of our own Mr. Jim Spring. He has been selected as the Illinois state winner of the Daughters of the American Revolution Outstanding Teacher of American History award!! Mr. Spring has been our High School history/social sciences teacher since 2001. Most recently, he was the brains behind a new Local History course elective for our students. He's a very active member of the Leland Town and Country Association, Bethany Lutheran Church, and spends much of his time playing and singing sweet music! Jim, and his wife Mary, live and love Leland - and that passion comes through in the classroom. I recently overheard someone say, "Mr. Spring enjoys what he does and that translates to awesome connections with the students. It's what makes him special!" Mr. Spring will receive an award at the Youth Day Awards luncheon during the Illinois DAR State Convention in April. Furthermore, his nomination will be forwarded to the National Society of the Daughters of the American Revolution for consideration. Congratulations, Jim Spring, on this amazing award and thank you for sharing your enthusiasm and love of teaching with Leland students! Jim was presented this award by Deb Davy, of the area DAR organization, along with his wife, Mary Spring, in front of the high school students and staff this morning!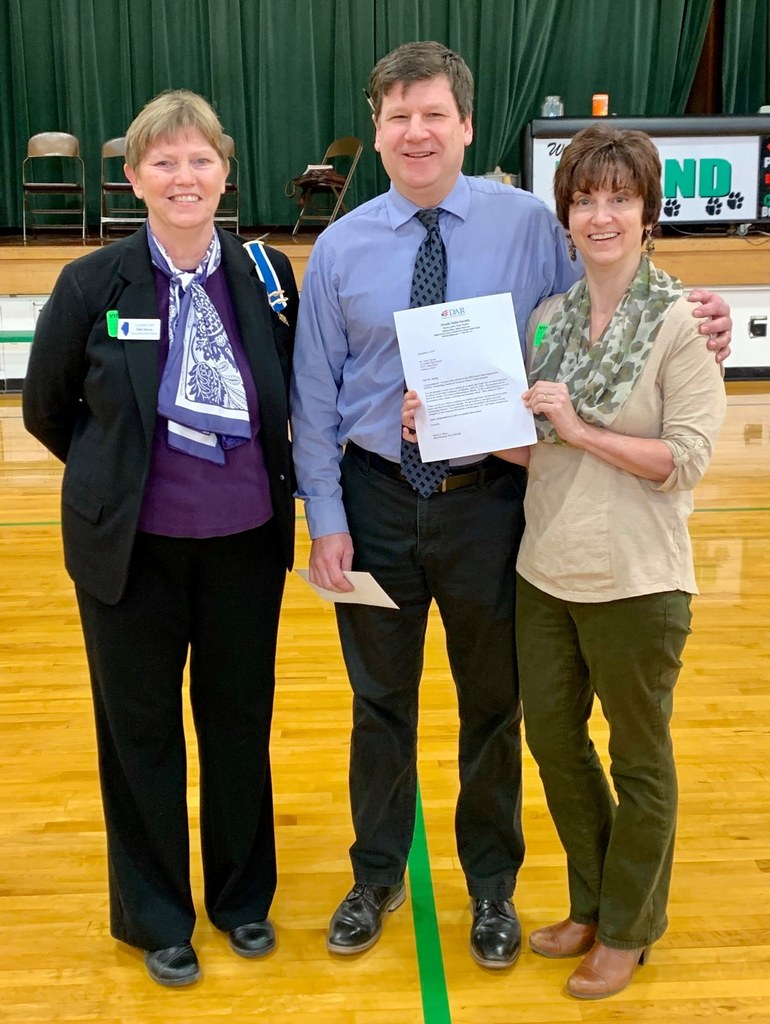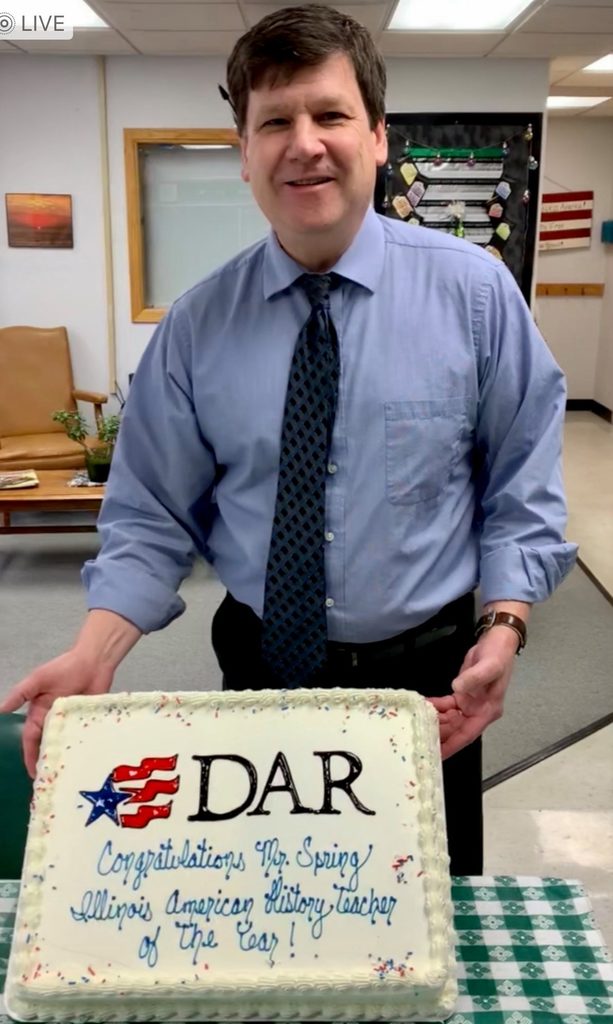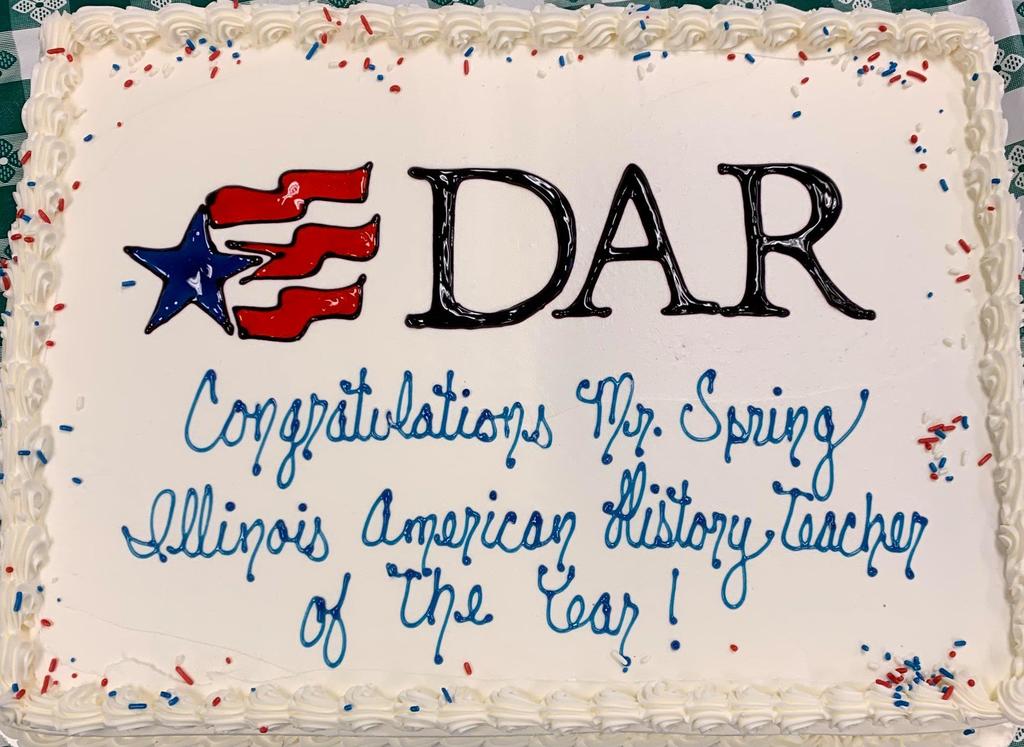 Panthers Basketball Spirit Wear Shop Open Our Leland Middle School Girls are hosting a Basketball Spirit Wear Order Shop. The logos are non-gender, basketball specific. If you are looking for some HOOPS GEAR, check it out! "LELAND JR HS GIRLS BASKETBALL MTS 2020" is now open! Check out the shop details below. OUR SHOP DETAILS - Shop Now:
https://www.bsnteamsports.com/shop/LJHGBKB
- Store Open From: November 11 - December 20, 2019"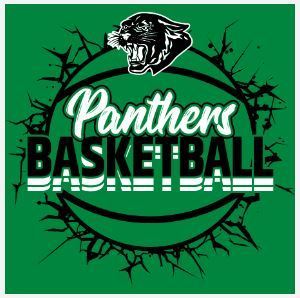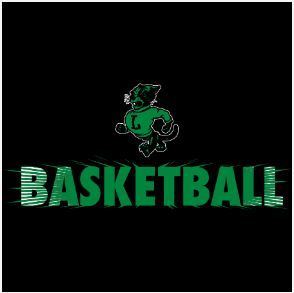 Student Council/National Honor Society Annual Food Drive - NEXT WEEK!

WE HAVE POWER! After school activities are scheduled as planned. Thanks for your patience!

Leland School is currently without power. We have contacted ComEd. It may be some time before it is back on. We have checked on all our classrooms, all students have been fed, and have access to all facilities. We will keep you posted if anything changes.

Grades 3-12 Homework Help / PT Conferences: There will not be after-school Homework Help on Thursday, 11/7 or Tuesday, 11/12 due to early dismissal (2:00pm) for Parent Teacher Conferences. Please plan accordingly.

DATE EXTENDED! Jr. Class Cookbook Recipes NEEDED!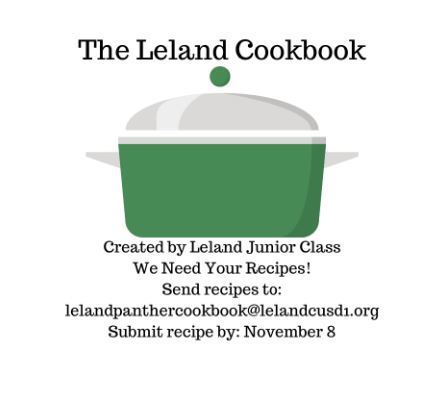 Here are a couple upcoming events being held in the Media Center!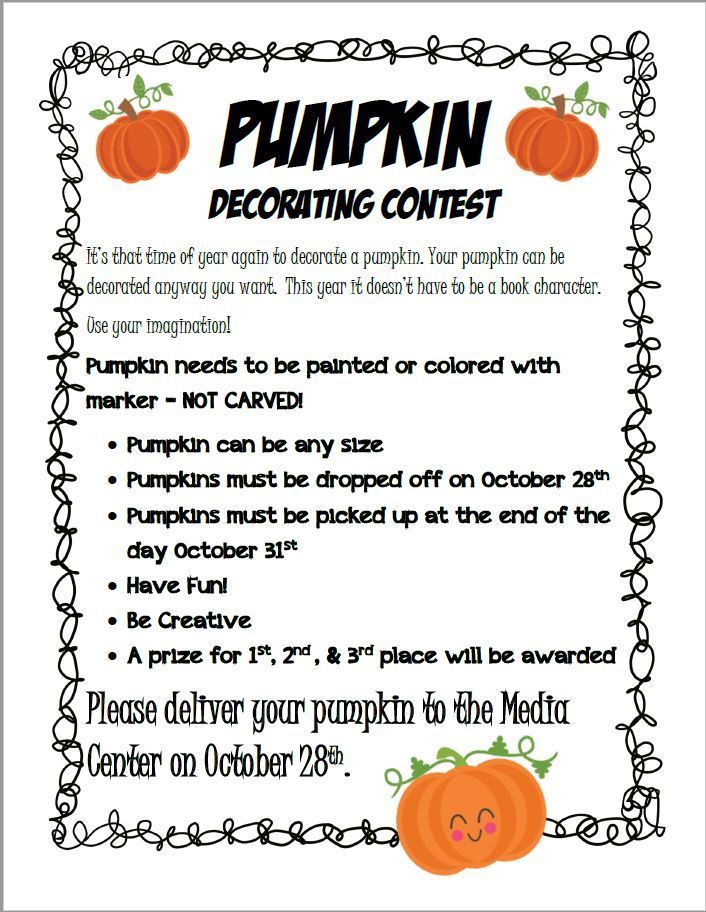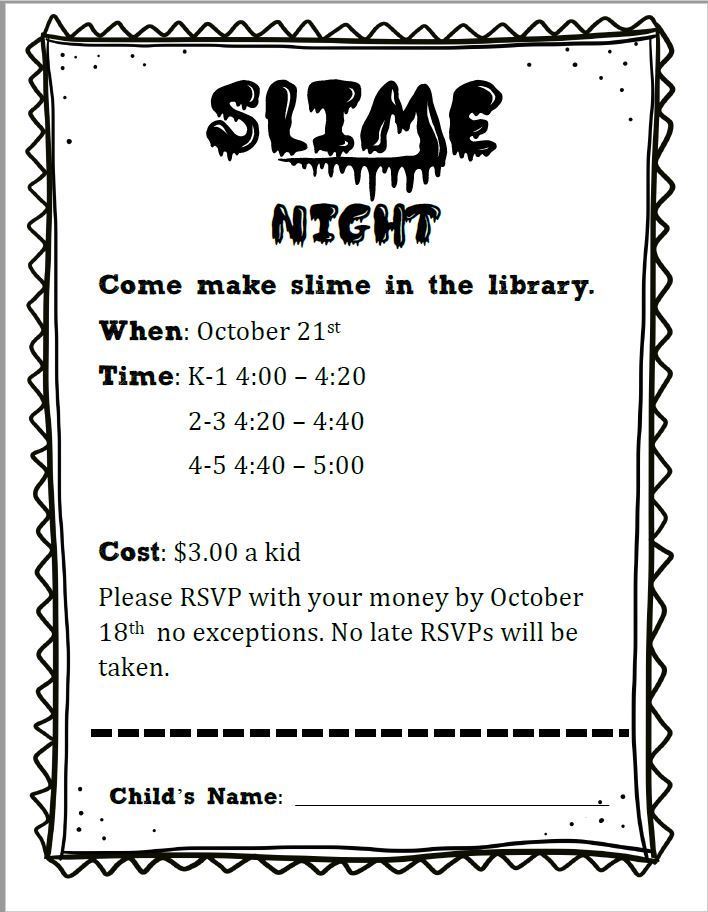 HOMECOMING SCHEDULE CHANGES: Trying to avoid the last minute chaos of cancelling the parade tomorrow afternoon due to the weather forecast, the parade will be Saturday morning at 10:00am/line up 9:30. (If we have to cancel on Saturday, the decision will be made and posted at 8:30 on the School Facebook page and website). Friday, 9/27: **ICE CREAM SOCIAL 3:45-5:30 (cafeteria) open to all **Soccer Game @ Somonauk vs Sandwich 6:00 (time change) Saturday, 9/28: **PARADE - LINE UP 9:30/START 10:00AM .

During the Leland Hometown Harvest Fest, Leland School will be holding a special fundraiser on Sat, September 21st, 2019. Contestants are encouraged to bring A-Game as the Tasters will be voting on the best soup!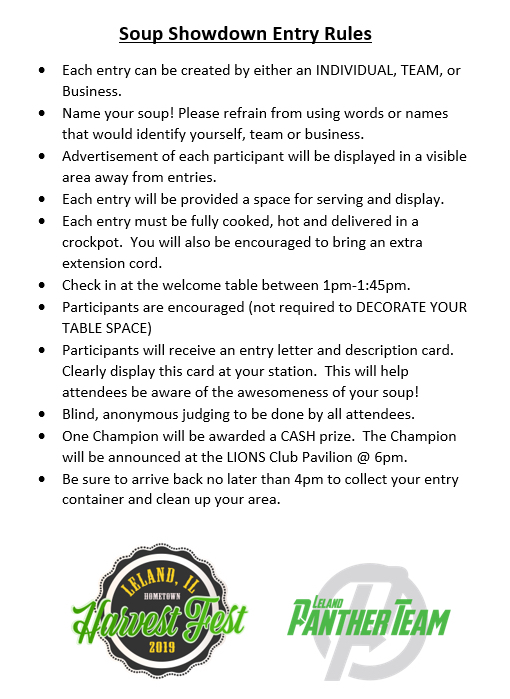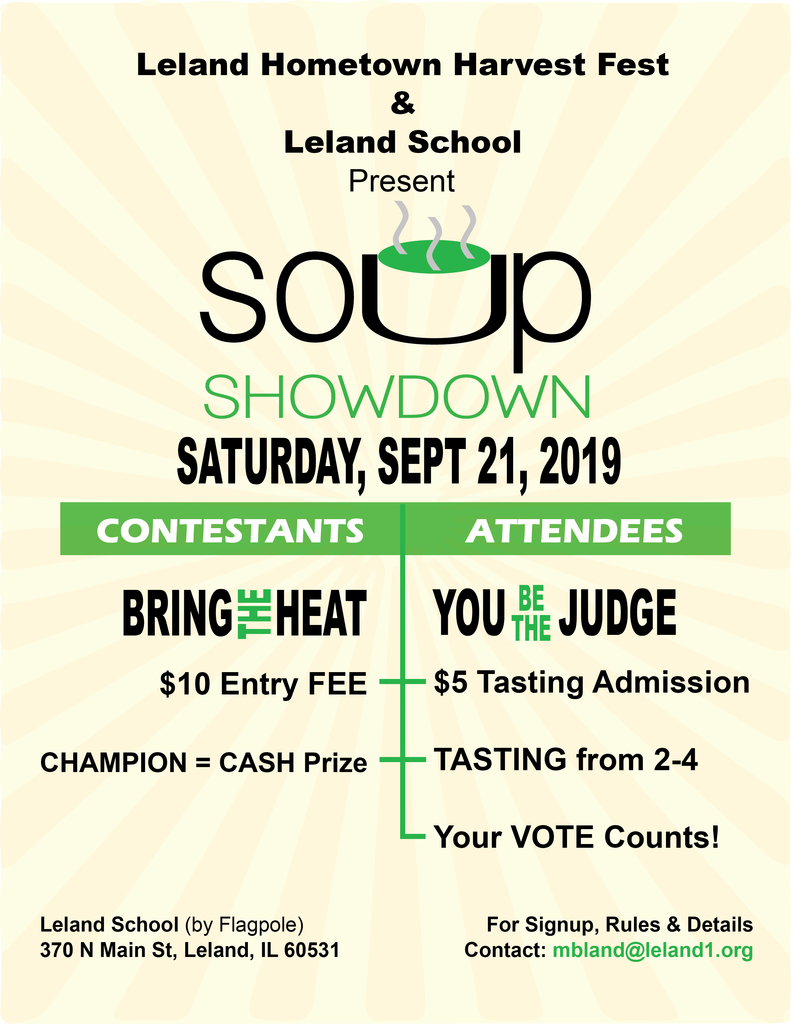 Somonauk-Leland Public Meeting - Consolidation Feasibility Study Informational Presentation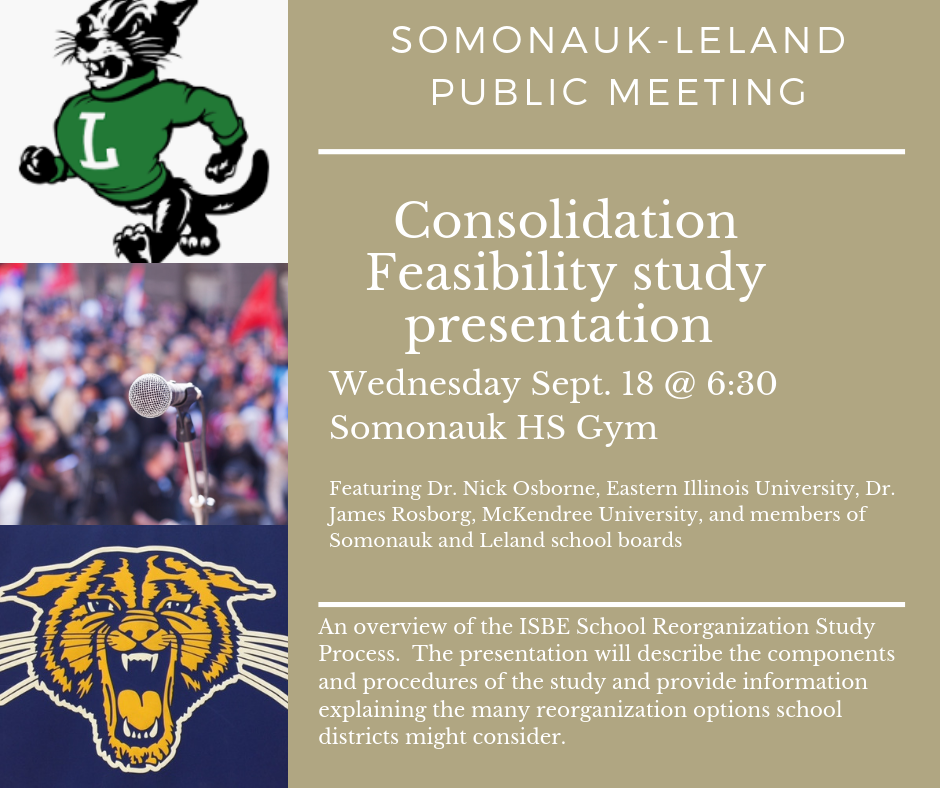 This week Mrs. Jansen's 8th Grade science class conducted an SPF/solar lab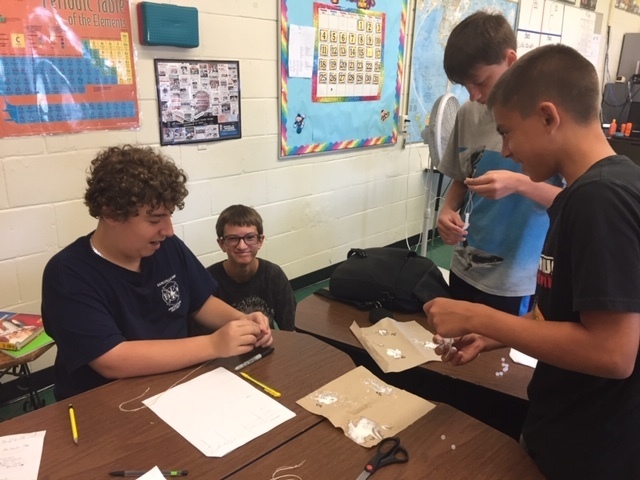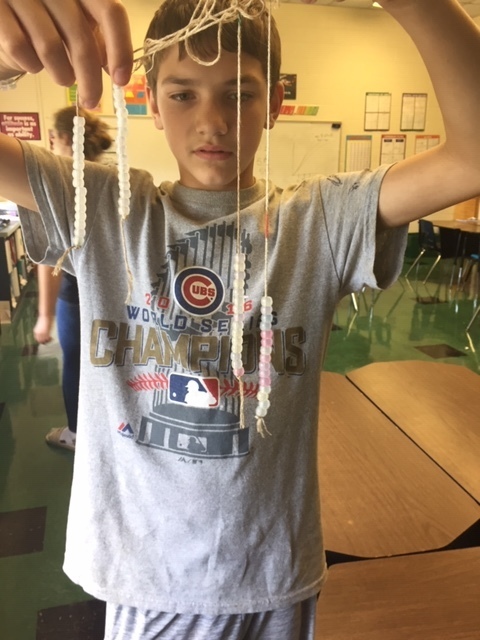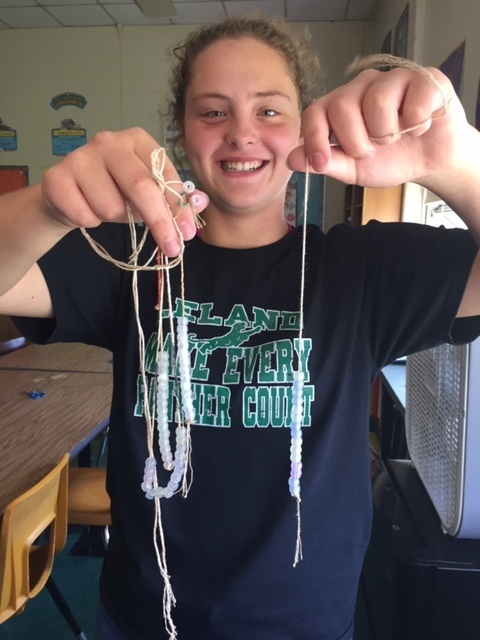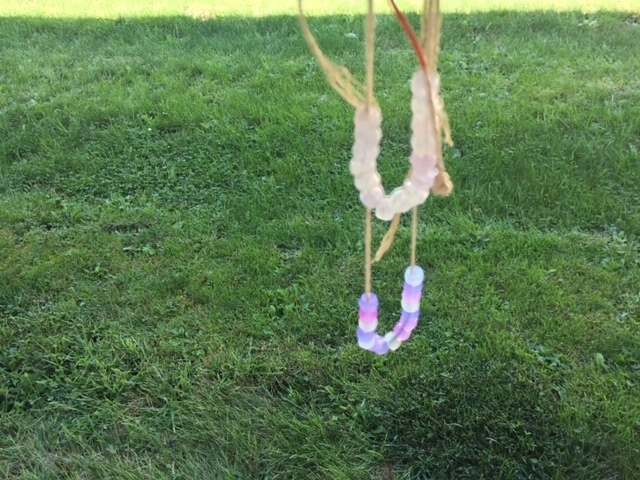 Thank you for your patience. Our phone system is up and running and has been working most of the day!

We are currently experience problems with our phone line. If you need immediate assistance, please contact the office via email:
aniles@leland1.org
or
mbland@leland1.org
. Sorry for any inconvenience this may cause.

Panther Team Assemble!!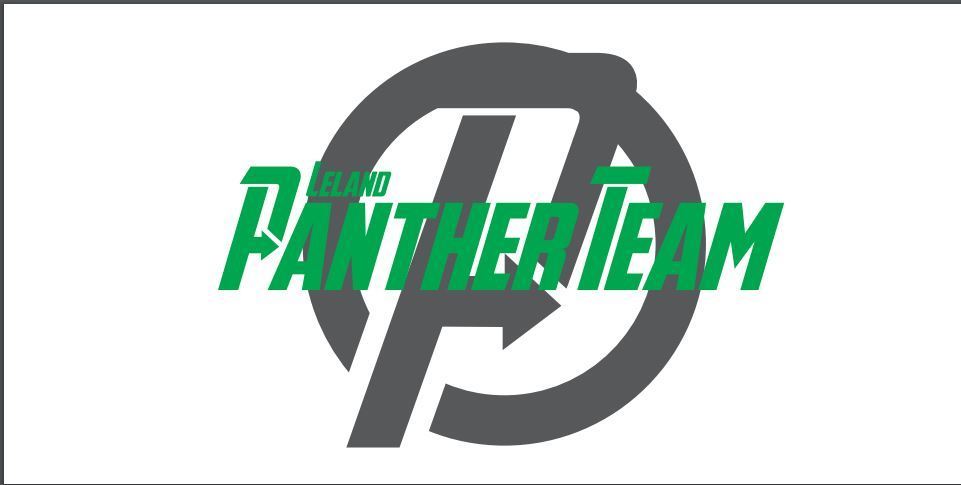 2018-2019 Yearbooks are in!! Stop in the office to pick yours up. If you did not pre-order yours, they are $50.​

Reminder: tomorrow night (Tuesday) is K-5 Unpack Your Backpack Night from 5:30-6:30. Bring your school supplies and meet your teacher! Middle & High School students can come in during the day to Load Your Lockers. (Some locker #'s have changed). You can see your schedule, locker number, and combination on your TeacherEase account. HS sports practices began today, MS begins Wednesday....make sure you have current sports physicals & your fees are paid. Registration fees are due this week. You can bring payment into the office or pay online at
www
. leland1.org using the EPay link. Any family that HAS NOT completed the online registration needs to do that ASAP. Classes begin THURSDAY, Aug 15....bell rings at 8:00! SEE YOU SOON!! #pantherpride #pantherpower #excellencehasnofinishline