Tuesday night students from Leland competed in the Jr 10 Conference Spelling Bee. Autumn Christensen, the Captain for our team, made it to round 4 and Kyler Christensen went on to round 6. After 27 rounds, the Spelling Bee came to an end! Good job to all Leland participants!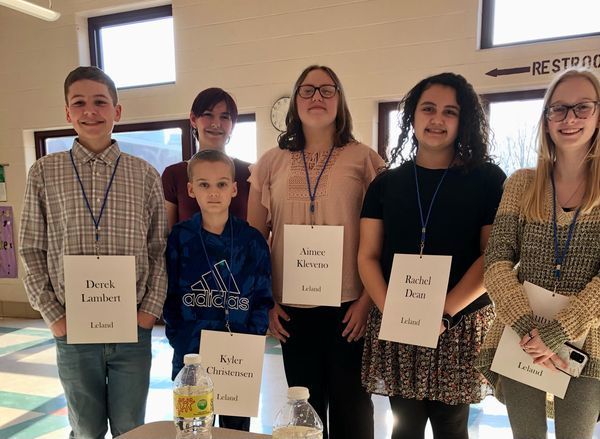 In honor of Dr. Seuss's today and Read Across America week. We participated in a school-wide drop everything and read! 📖 📕 📚 💚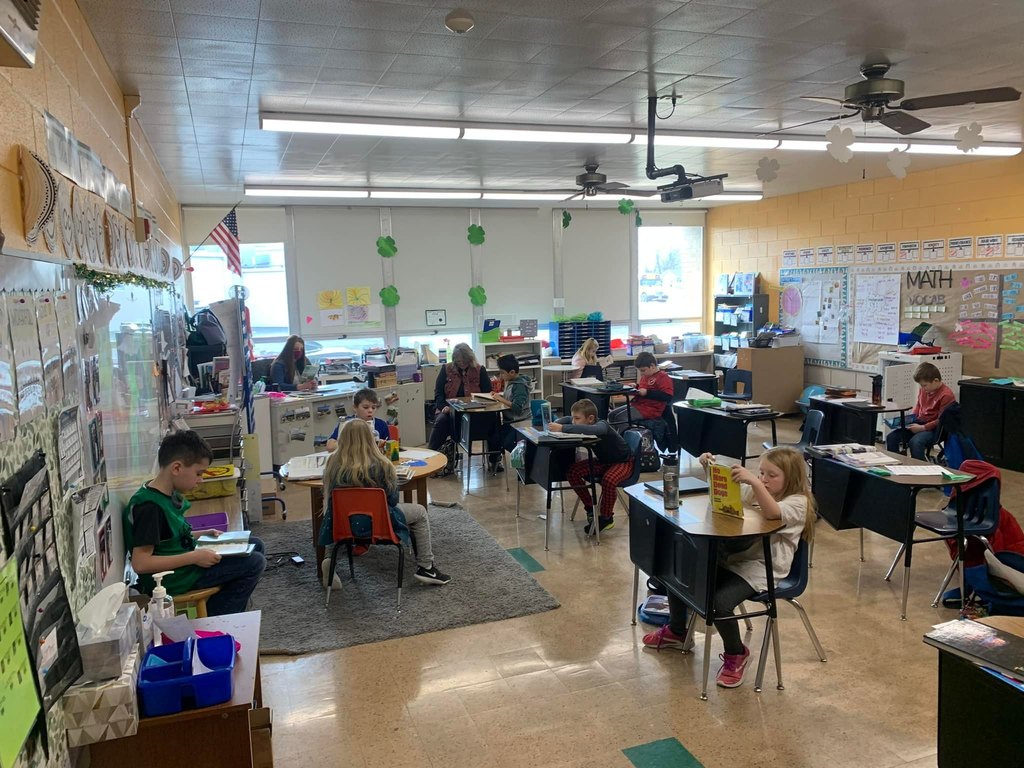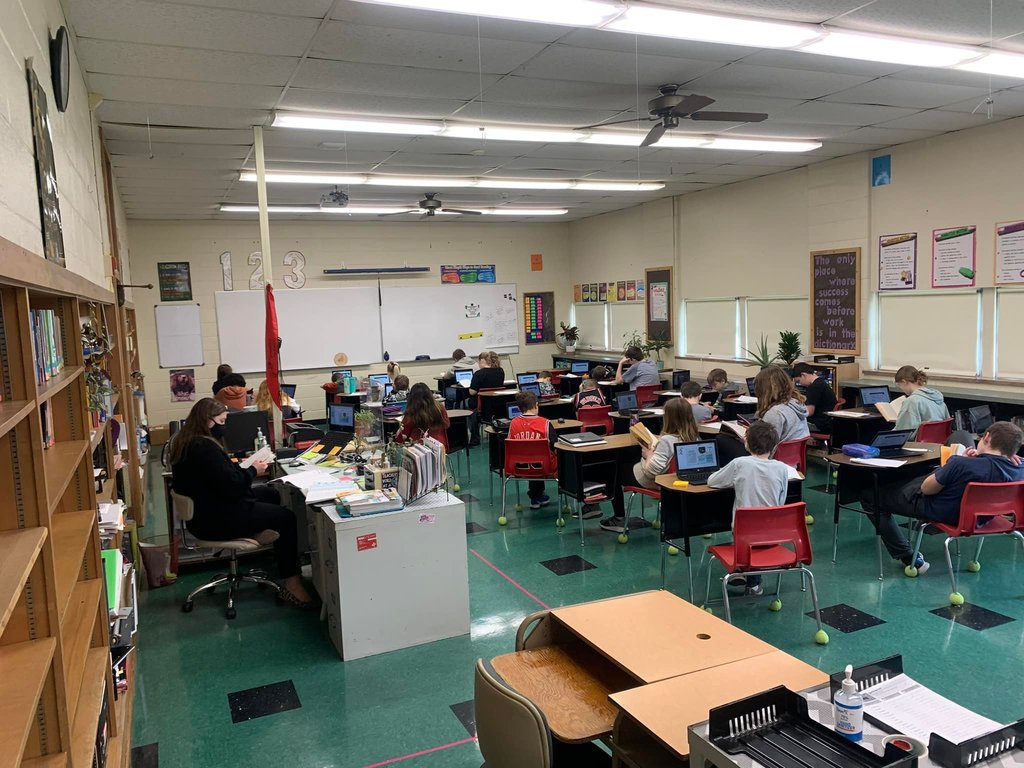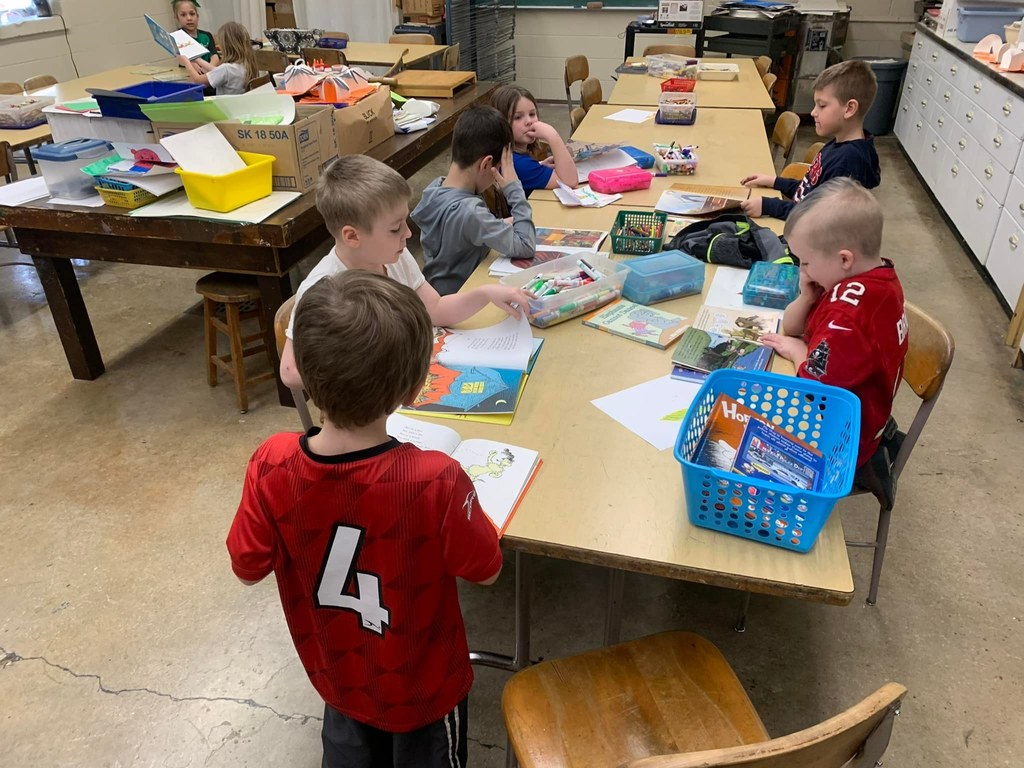 Monday, March 21st is Down Syndrome Awareness Day. This year we would like students to show support by wearing crazy socks!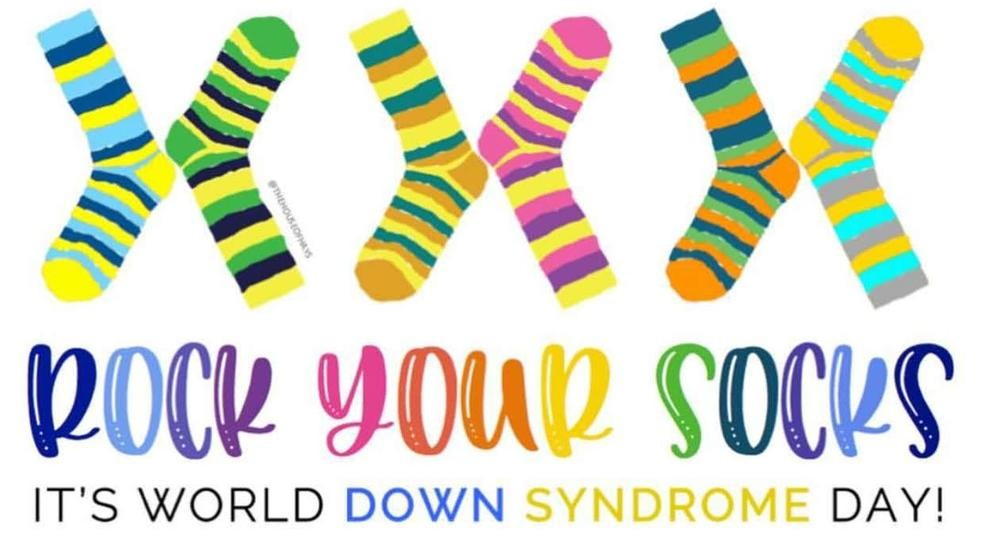 Leland recognized the following students for our Fall Semester outstanding student award. K-4th Clayton Schnitz 5-8th Laynie Wold 9-12th McKenna Cole They were nominated by their teachers for showing exemplary work in the areas of: Preparedness, Engagement and Participation, Work Ethic, Self Advocacy, and Leadership. Congratulations, these students received an award, Leland sweatshirt and lunch of their choice this week. Keep up the great display of character we are happy to have students like you as part of our Panther family!

Check out the holiday wear to finish out this week and take us to break!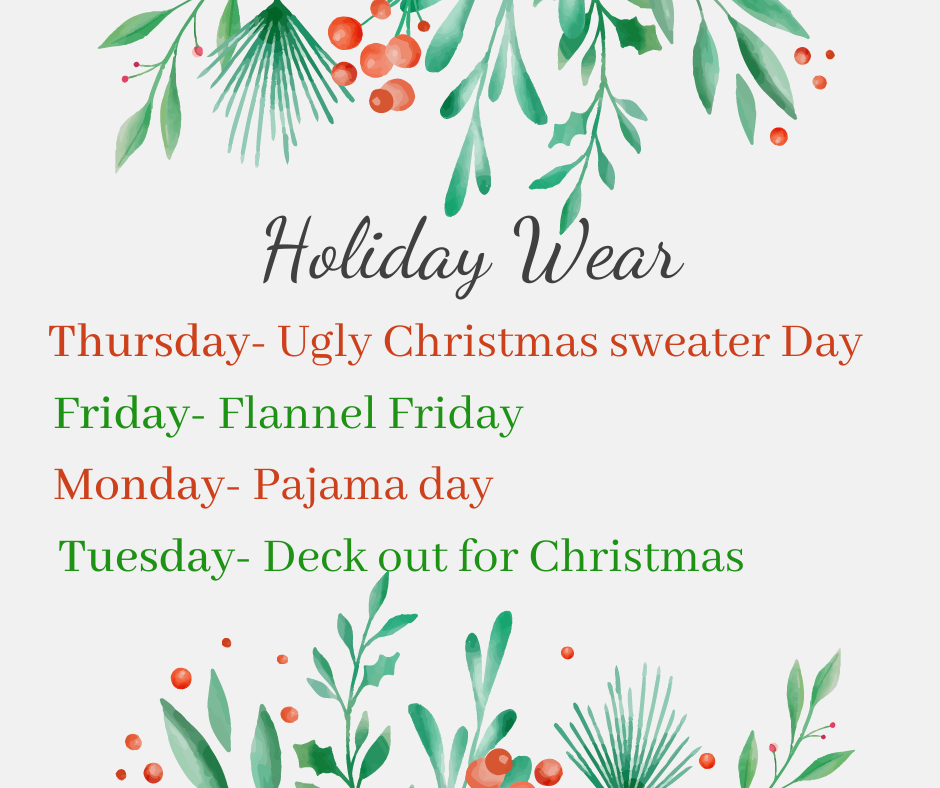 Panther Wonderland Holiday Shoppe The hours of the holiday shoppe are Monday: 3-6pm Tuesday: During Lunch Friday: During lunch & after school till 4pm Parents can bring your students after school Monday or Friday or send them with money to purchase a special gift during their lunch.

Support your junior high basketball boys and cheerleaders by wearing a flannel to the game tomorrow night.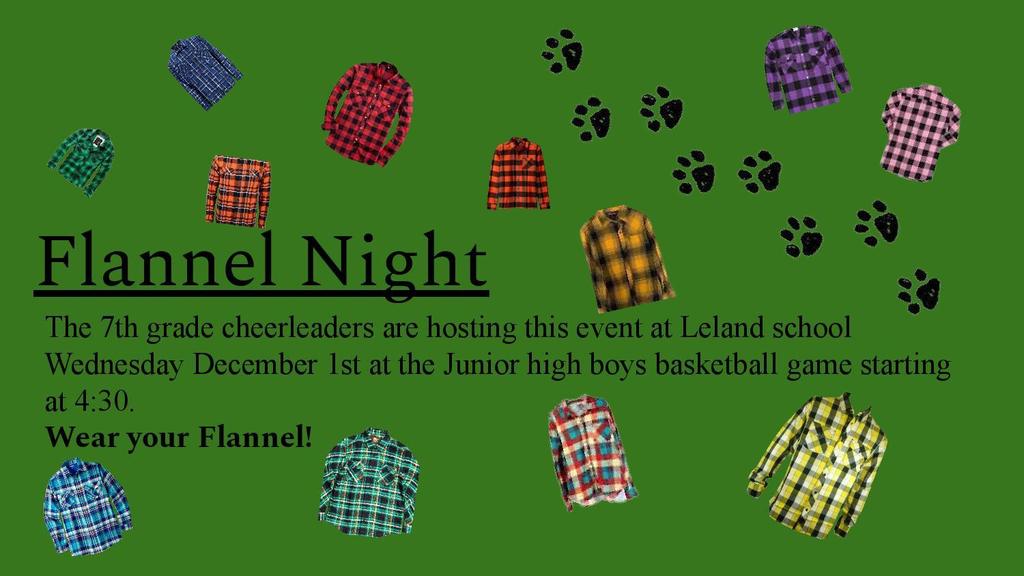 Please read the letter from Mr. Bickel regarding sports events.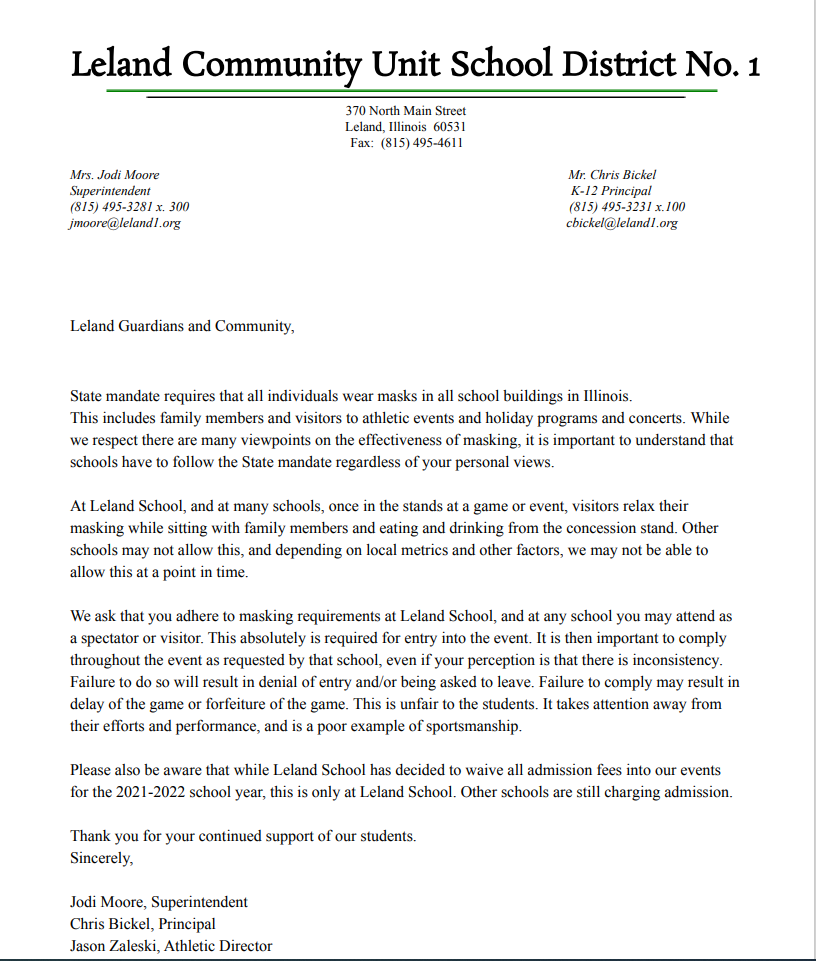 We are excited to be able to host our Halloween walk this year! Check out all the details!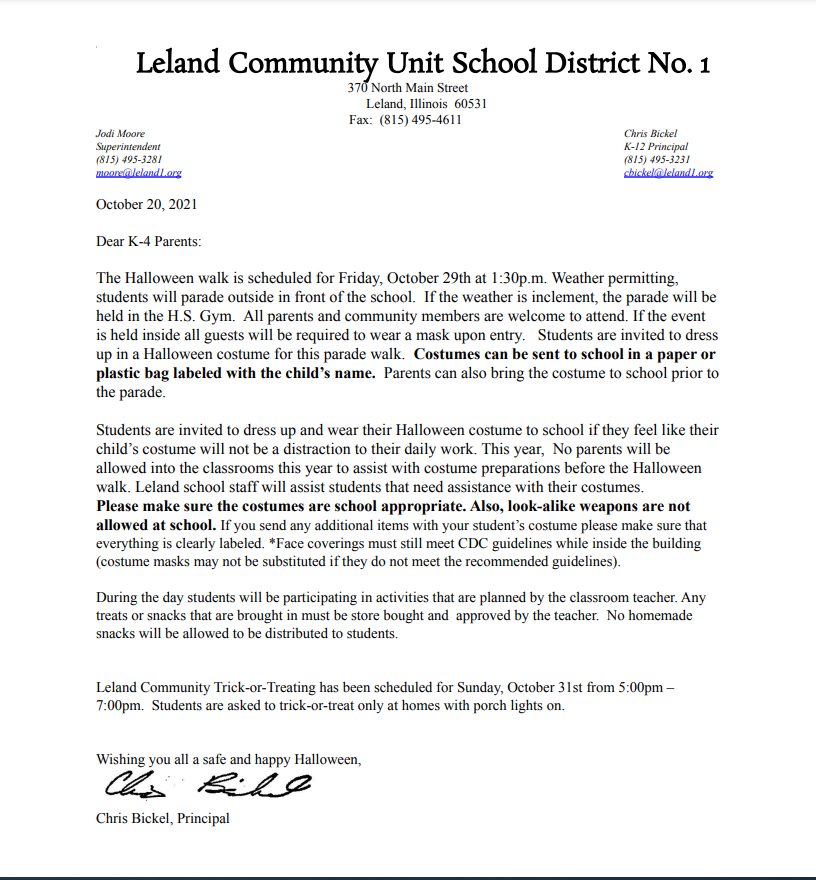 Here are the October breakfast and lunch menus.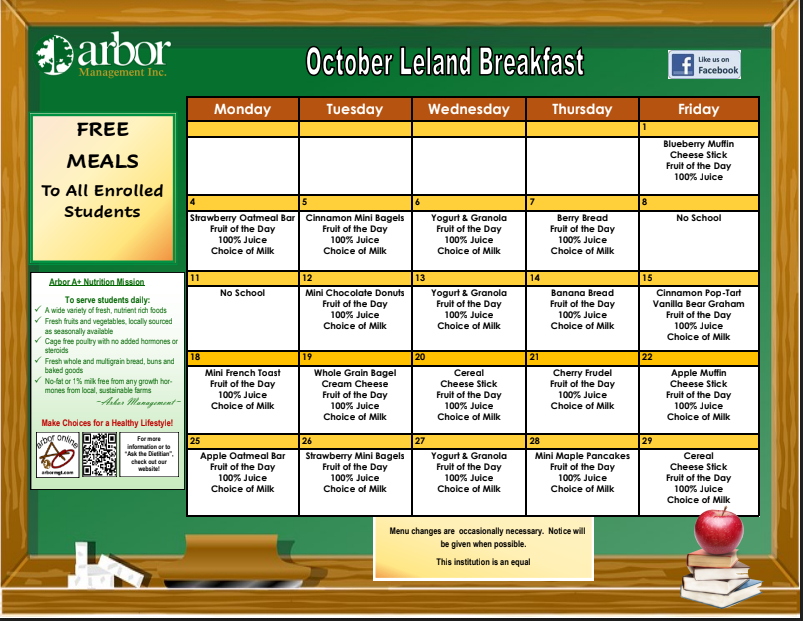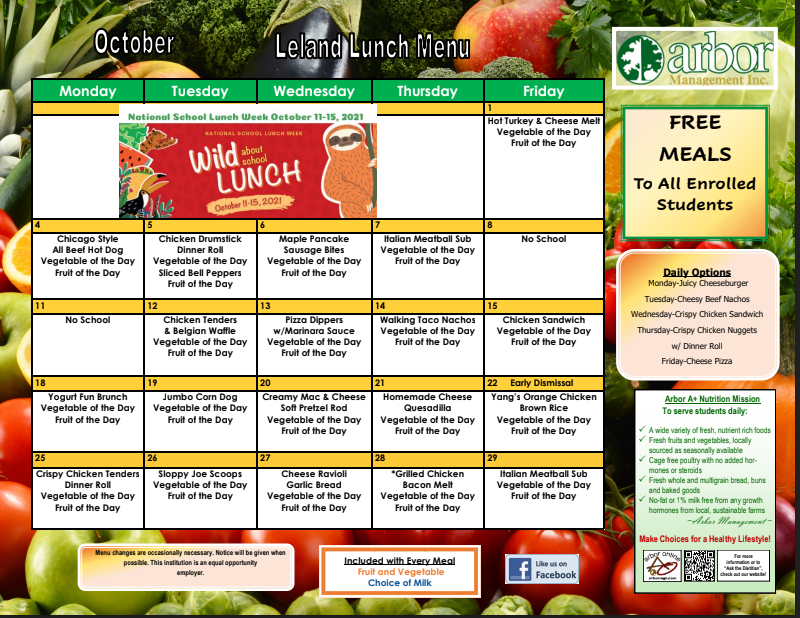 Our 4th and 5th grades left for Lorado Taft this morning!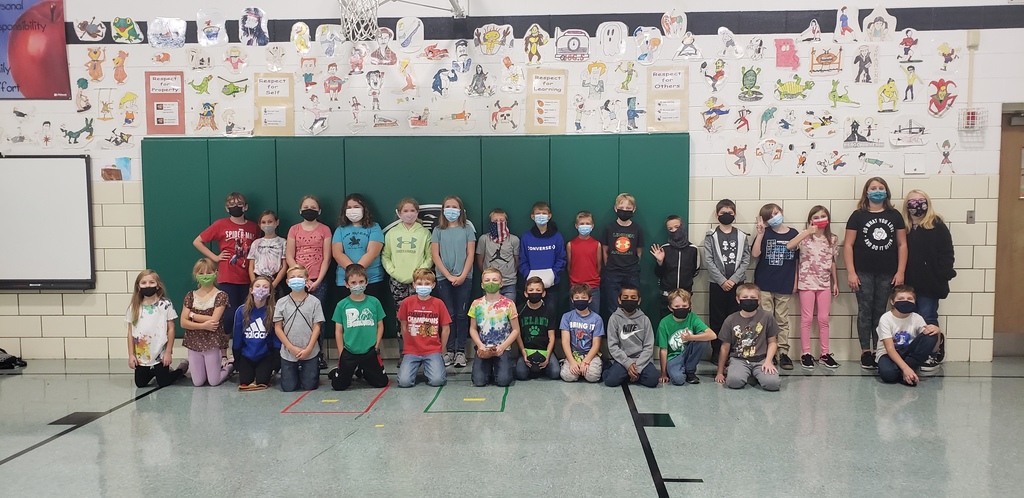 Next week is Homecoming week! Leland Students lets see your SPIRIT!! Take a look at next weeks dress-up days.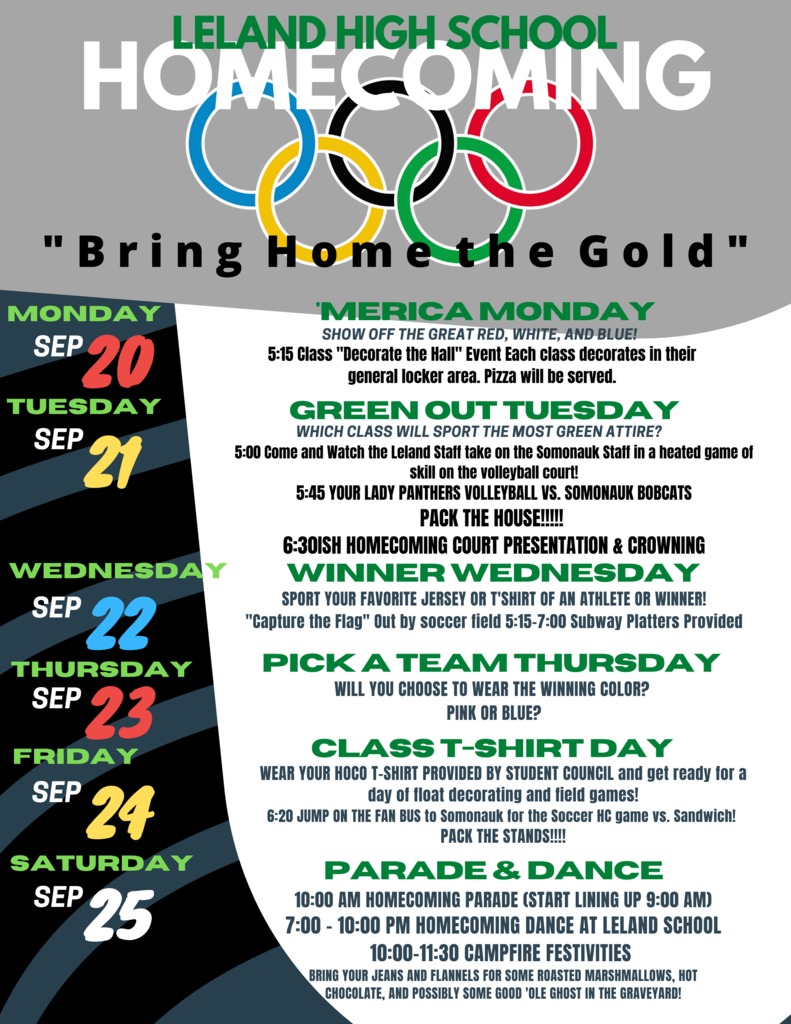 Don't forget the Circus is in town tonight, shows at 5pm and 7:30pm! They start selling tickets at 4pm $15 for adult $8 for child/senior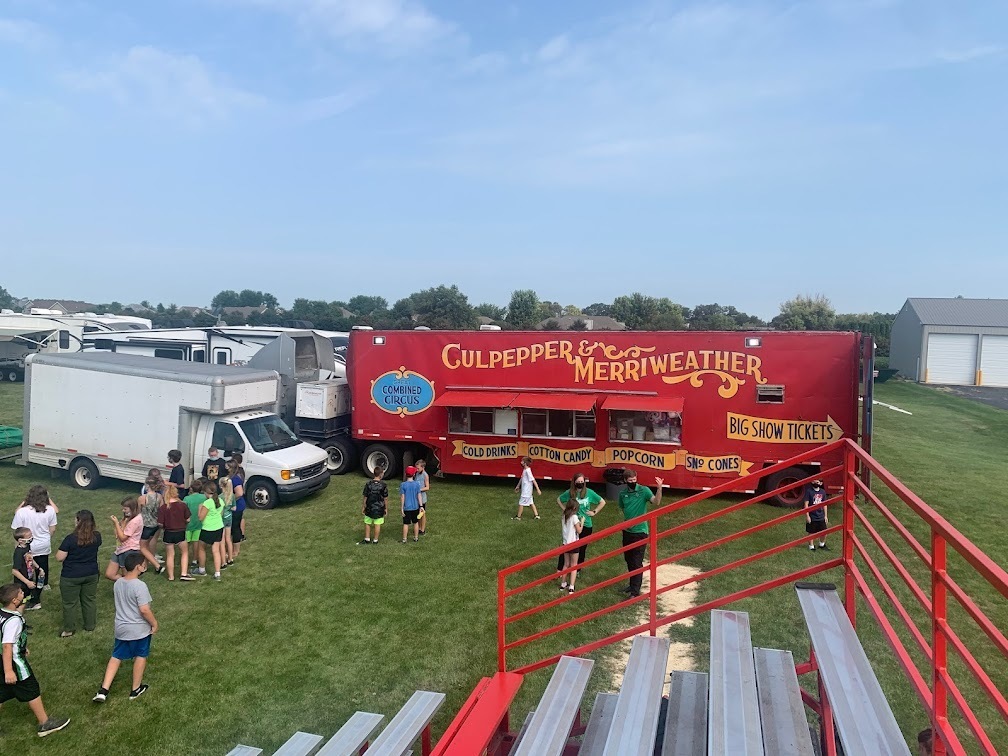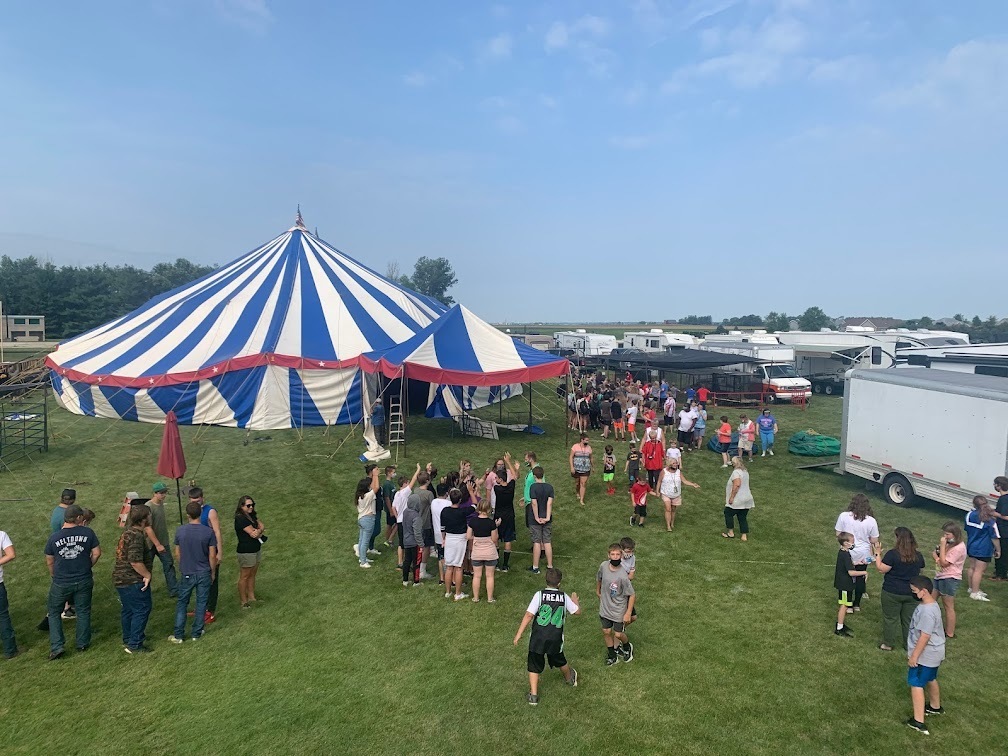 Thursday, August 26, 2021 Dear Leland CUSD 1, Parents & Guardians, & Members of the Community, As you may know, Illinois Governor, J. B. Pritzker held a COVID-19 press conference today where he issued new rules regarding indoor masking, educational employee vaccination and testing requirements. The indoor masking order, statewide, begins Monday, August 30, and the requirement for educational employees to begin their COVID-19 vaccine regimen is September 5. All educational employees must get a COVID-19 vaccination or participate in weekly screening tests (or more frequently if ordered by the local health department). We will communicate internally with our staff on the specifics of how we will verify staff vaccination status, and coordinate weekly testing as appropriate. We will also offer screening for our vaccinated employees who choose to participate. Our consistent and continuous aim is safety, learning, and communication. We're proud to be open, full day and full time and fully in person. Thank you for your support and understanding, and thank you for allowing us to lead and serve the educational needs for each child, every day!

Leland's Library will be open to the public every Monday that school is in session. Check out the flyer for all the information. Please contact the school with any questions.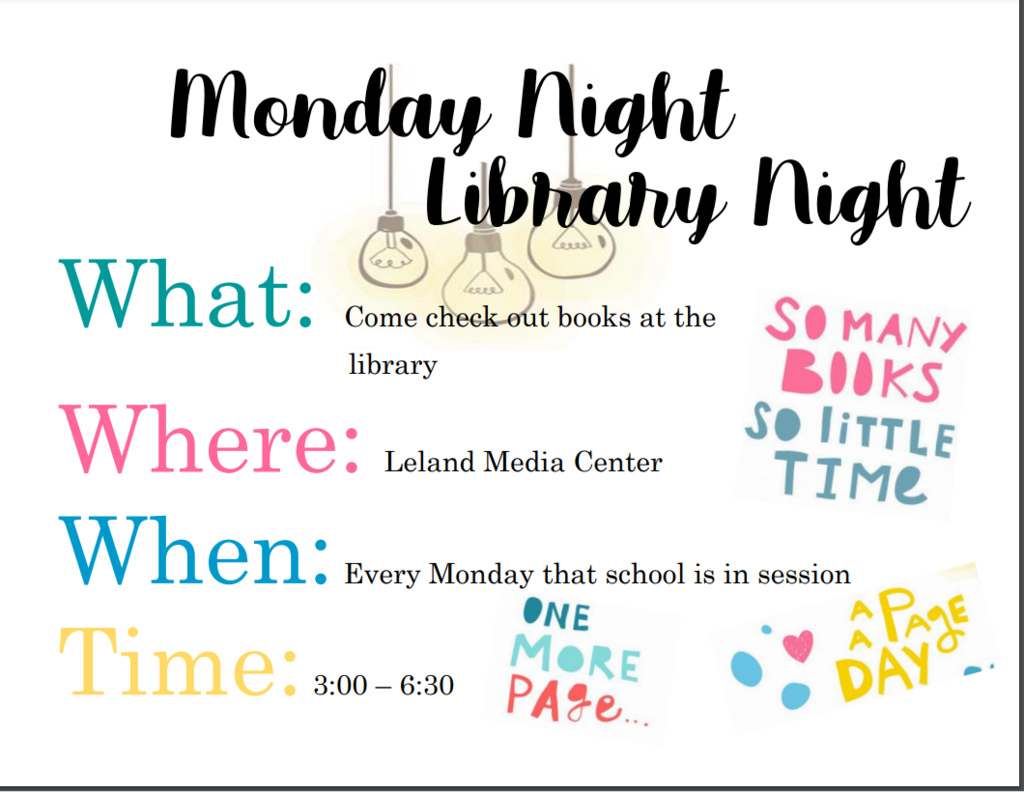 Good Afternoon, Due to the projected heat advisory for the next three days Leland school will be releasing at 1:00pm on August 25th, 26th, and 27th. At this time all extracurricular activities will still happen as planned and HS Somonauk and IVVC students will still be transported and required to attend. Again, Leland School will be dismissing at 1:00pm for August 25th, 26th and 27th. Extra curricular events are still scheduled as planned. Thank you and stay cool A call was sent out through our All Call system if you did not receive this please contact Mrs. Martin in the office.